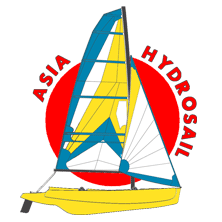 Asia Hydrosail is the official WindRider Trimaran distributor for South-East Asia. Our main company is based in Thailand but we can ship products to customers all over Asia.
Below you will find detailed information about the models of WindRider. Please do not hesitate to contact us if you require any additional information.

Choose a language:

ภาษาไทย

Nederlands

Deutsch
Corporate Solutions
( resorts / water-sports companies )
WindRider Tango WindRider 17 Trimaran
WindRider AS Used WindRiders
The only car-topable super-stable sailing adventure.
The new Tango is a pocketful of fun for anyone at any age. Hoist the sail, put your feet on the pedals and go. A whisper can move it. A brisk wind will make you squeal with delight. The main hull weighs just over 30 kilograms so it rides easily on car tops. A sailing beginner can set it up in less than 10 minutes with no tools, hop in and sail away. And, more important, sail right back.
Please go to the following pages for more information;
- Technical information, pictures and movies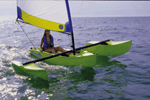 WindRider Tango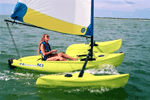 WindRider Tango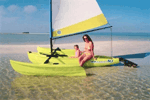 WindRider Tango

(C) 2022, All rights reserved. Asia Hydrosail (Sarapan co., ltd.) 23/116, moo4, Bophut, Koh Samui, 84320 Surat Thani., Thailand. Tel. +66 84848 3538