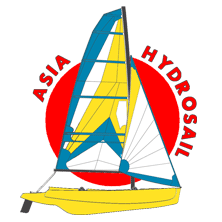 Asia Hydrosail is the official WindRider Trimaran distributor for South-East Asia. Our main company is based in Thailand but we can ship products to customers all over Asia.
Below you will find detailed information about the models of WindRider. Please do not hesitate to contact us if you require any additional information.

Choose a language:

ภาษาไทย

Nederlands

Deutsch
Corporate Solutions
( resorts / water-sports companies )
WindRider Tango WindRider 17 Trimaran
WindRider AS Used WindRiders
We currently offer below unused and (barely) used WindRider Trimarans at discounted prices. Click the links for more details.
Model
Hull Color
Info
Askingprice in THB
WindRider 17
White
Beautiful privately owned boat. Comes with the original Reacher Kit and Beach Dollies. Located in Pattaya. Cheap price for a quick sale.
SOLD

WindRider 17
White
New,

Older model year, but identical to latest model.


399,000

359,000


WindRider 17
Blue
Used twice for demo, some small marks. Excellent boat at great value. Possible to include reacher kit and extra footsteering for a reduced price!

SOLD


WindRider 17
Yellow
3

Years used

,

model

200

7, fairly new sails. Good technical condition, but faded outriggers. Special edition grey beams, mast, boom. Custom motormount.


220,000

189,000


WindRider 17
Yellow
2

.5 Years used

,

model

200

7, with brand new sails! Excellent technical condition. Latest material so no fading hulls.


250,000

225,000


WindRider 17
Yellow
Ex-rental boat,

model

2005

, Not the prettiest, but fully sail-ready. Great value.


160,000

129,000


WindRider 10 (Tango)
Yellow

3

Years used.

model

2005

, almost new sail, faded hulls, but technically in good condition.


85,000

69,000


(C) 2022, All rights reserved. Asia Hydrosail (Sarapan co., ltd.) 23/116, moo4, Bophut, Koh Samui, 84320 Surat Thani., Thailand. Tel. +66 84848 3538