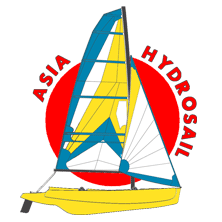 From several locations on the island Koh Samui in Thailand we welcome you and your friends to sail a WindRider Trimaran for an hour or up to as long as you want for exploring the sea, discover secluded beaches or use it as a personal mobile diving platform.
Below you will find detailed information about the locations, the fleet and prices.

Choose a language:

ภาษาไทย

Nederlands

Deutsch
Corporate Solutions
( resorts / water-sports companies )
Suggested rental prices:
Duration of rental
WindRider Tango

WindRider 17 Trimaran

1 hour
600 Baht
900 Baht
2 hours
1,000 Baht
1,500 Baht
4 hours
1,800 Baht
2,700 Baht
1 day
3,000 Baht
4,500 Baht
5 hours card
2,800 Baht
3,600 Baht
11 hours card
4,800 Baht
7,200 Baht
+ Optional Skipper on the WindRider 17 for only 150 Baht per hour
A rental day is from 10 am until 6 pm.
The 5- and 11-hours card is valid for only one person or group and is valid for a period of 30 days. The minimal rental period is 1 hour.
Please contact us for conditions and prices of long term rental of one of our boats.
All prices are per boat and include 7% Thai VAT. The WindRider Tango can accommodate up to one adult and one child. The WindRider 17 can accommodate a maximum of 4 adults.
We offer free use of lifejackets, and for multiple hour rentals your WindRider 17 Trimaran can be equipped with a small outboard motor, camping gear, anchor, compass and maps of the area upon request.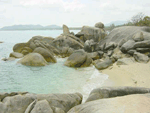 Grand Father Rock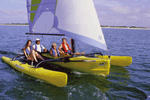 WindRider 17 Trimaran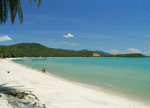 Buddha beach

(C) 2022, All rights reserved. Asia Hydrosail (Sarapan co., ltd.) 23/116, moo4, Bophut, Koh Samui, 84320 Surat Thani., Thailand. Tel. +66 84848 3538