SAIL TODAY - THE WINDRIDER TRIMARAN INSTRUCTION PROGRAM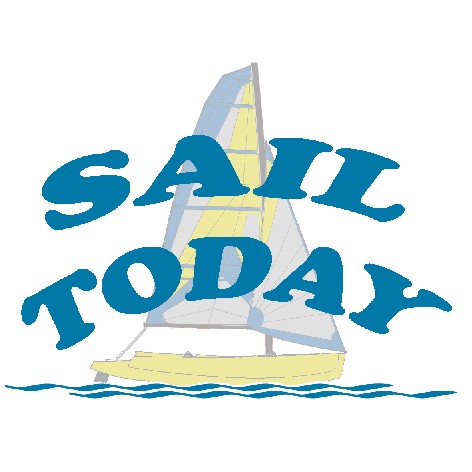 Sail Today, the name already says it all. With this instructional program your customer or guest will be an expert WindRider skipper within just one day!

The Sail Today course is specifically designed to get the most out of the WindRider 17 Trimaran. The program consists of 2 parts; a theoretical and a practical part.

The theoretical part is not taught the old fashioned way from teacher to student using a textbook or sheets, but by using an interactive computer program. The theory will help the student understand the way sailboats work, terminology used, boat layout, as well as explaining certain maneuvers done on the water by using detailed animations. Besides that, there is a lot of emphasize on how to be safe in all weather conditions. The theoretical part will take around 90 minutes.

The practical part is done on the beach and water. One instructor can take up to three students on board the WindRider 17 Trimaran and students will take turn to complete a list of tasks. One student will take complete control of the boat with its instructor only supervising. So unlike most other teaching methods where one student can do the steering, another one controls the mainsail and yet another student the jib or spinnaker. Sailing is like riding a bicycle or driving a car. The only right way to learn is to do it all yourself from the beginning, to experience the effect of one action on the other. During the practical tasks, the instructor will refer to the theory on may occasions to strengthen the bond between theory and practice. The practical part will take between 60 and 90 minutes per student, depending how fast they pick it up.

Asia Hydrosail offers the Sail Today method to its corporate clients, such as hotels, resorts and watersports companies that use the WindRider Trimaran. Currently the program is available in English, German and Dutch and more languages are expected shortly.
A WindRider expert will teach one or more of your staff to become a Sail Today instructor. You will receive the theoretical computer program as well as instructor guidelines on how to use the theory and guidelines for teaching the practical part. Sail Today is a very complete professional sailing package, similar to the standards seen in the PADI scuba dive instructional method.

The Sail Today program is free for those companies that lease a WindRider 17 Trimaran for a period of at least one year. Those companies that prefer to lease a shorter time or opt to buy a WindRider pay a one-time fee for the package

Please contact us today to receive a free demonstration!